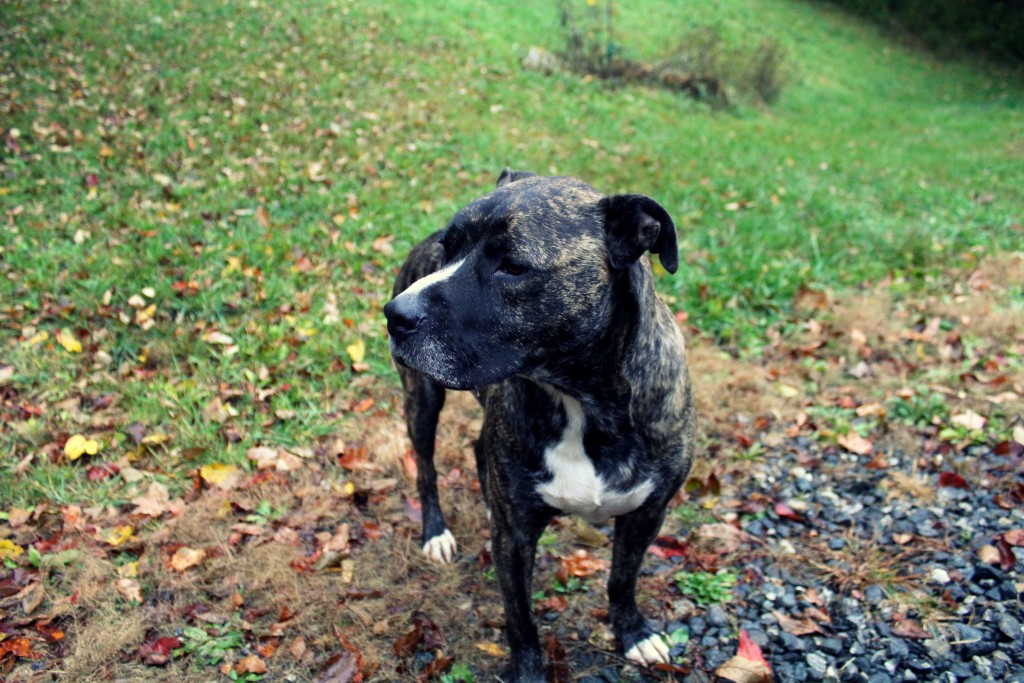 —–
This sweet boy wandered up into our yard Sunday and ended up staying the night on the porch.  No tags, no collar, no nothing.  He looked well-fed and was very friendly (albeit he wasn't sure what to do with cats), but we can't figure out where he would have come from if he decided to make his temporary home in our yard.
We named him Curtis the Trucker.
Monday afternoon our neighbors took him to the Humane Society, which I was happy about (or trying to be happy about amidst the other range of emotions the situation brought up) – he had tried to leave with us when we got in the car to go to school that morning.
I hope he has found his parents or will soon.
Why does this keep happening to me??