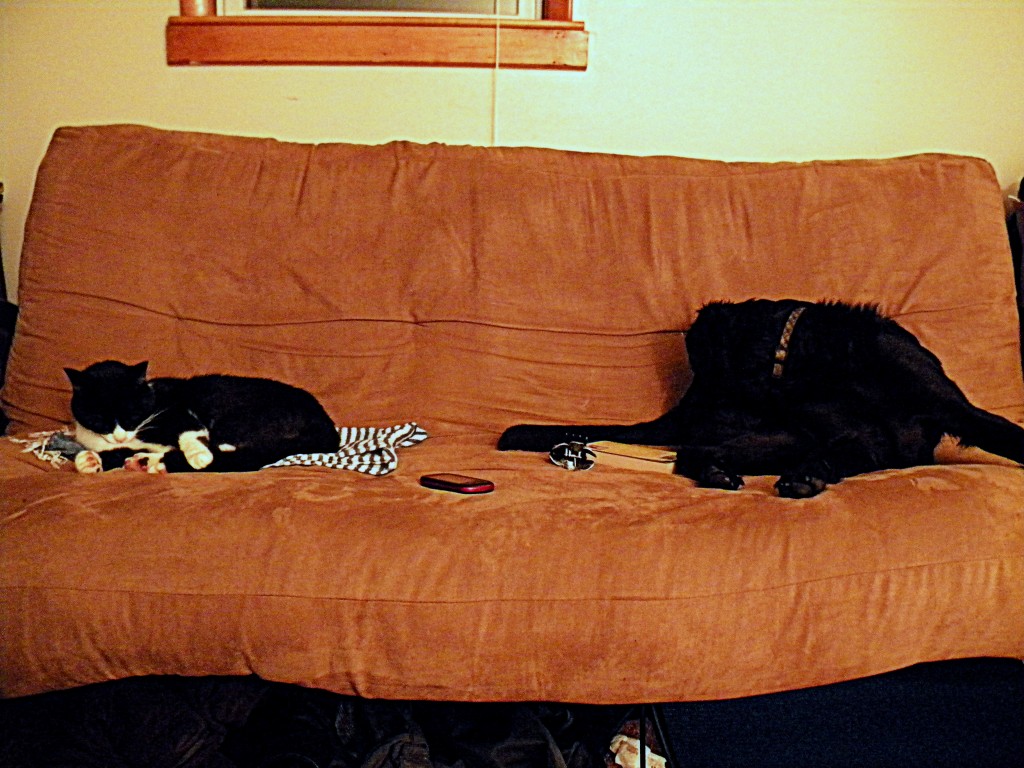 —–
My animals have never exactly liked being in the same room with each other.  Alice the dog gets jealous and rather dominant, and Stance the cat (short for Happenstance) yields and usually just goes away.
But this night was a different night.  I would not stand for it.  I was pulling an all-nighter, attempting to understand my overdue statistics homework as usual, and I was convinced that both animals would be in the room with  me if they both wanted to be.
They have never shared the same piece of furniture for more than thirty seconds, and certainly have never cleaned themselves in front of the other.
I can't exactly explain what I did to convince them that it was going to be this way, except that I just went ahead and told them in my most serious voice that I wasn't going to stand for this sibling rivalry any longer.
It was beautiful.